Foxglove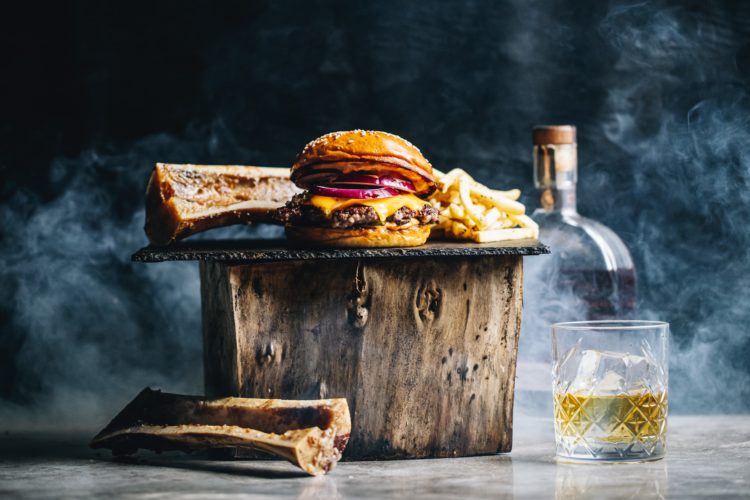 Bone Appetit
Dry aged brisket patty, cheddar, scooped bone marrow, red onion, pickle and paprika mayo, beef fat buttered potato bun, oregano salted fries, truffle aioli. Served with a hot marrow bone malt whisky shot.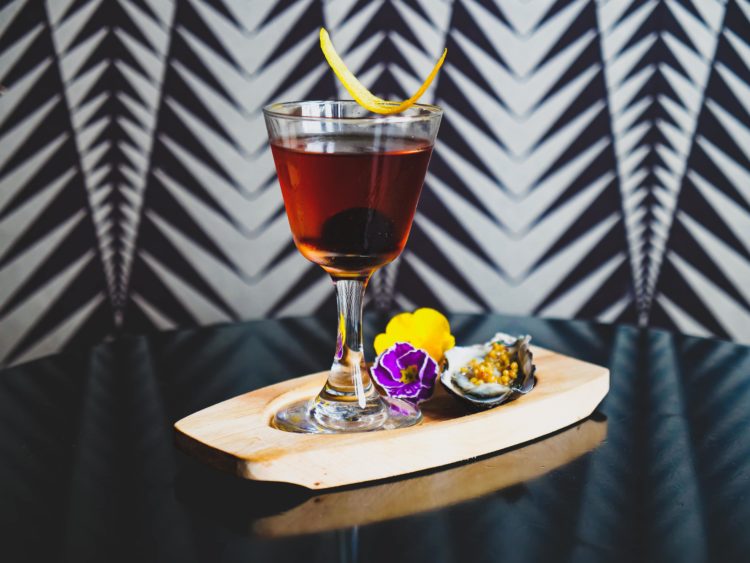 Cocktail: Manhattan Pearler
Rye whiskey, Reid + Reid red vermouth and bitters. Accompanied by an oyster with whiskey 'caviar'.
Mocktail: Virgin Manhattan Pearler Non-alcoholic version  0% alcohol American malt Manhattan. Accompanied by an oyster with whiskey 'caviar' $18
About Foxglove
Foxglove Bar & Kitchen opened in June 2010, in the centre of Wellington's Queens Wharf. The unique heritage building was originally the Union Steam Ship Company's Wellington store at Greta Point and was famously moved by barge in 12 pieces to its current location. We have a series of smaller spaces within the large building. This brings a sense of intimacy to the lounge areas. The three bars within Foxglove have their own unique atmosphere, with a touch of 1940's glamour and spectacular ocean views.
Check out the venue here!