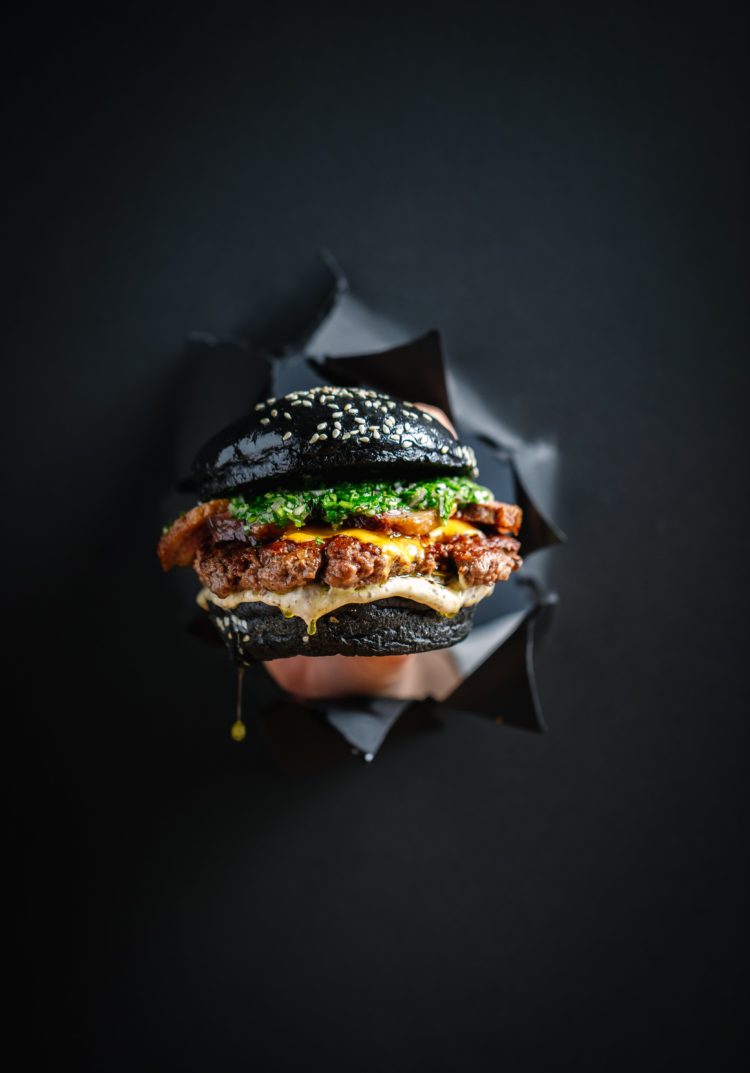 Brave New Wagyu World
Dry aged smashed beef patty topped with buttered wagyu rump slices, American cheese, Huxley's green sauce, rich truffle mayonnaise, served in a charcoal potato bun with skin-on shoestring fries.
About Huxleys
Huxley's Bar and Eatery was established in the worst of times, for the best of times. Huxley's combines modern diner food with great coffee, cold beer, tap cocktails & good times.
Check out the venue here!