Gorilla Burger @ Fortune Favours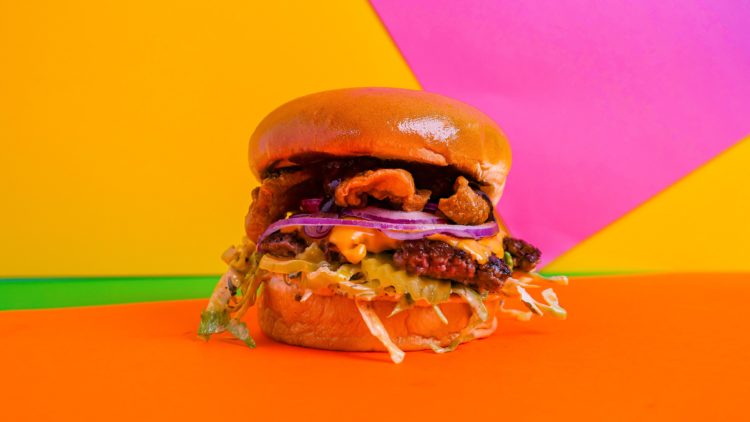 Krispy Karen
Beef and bacon smashed patty with chicken crackling, American cheese, red onion, dirty southern iceberg slaw, dill pickles and Rocket Fuel sauce in a Brezelmania vegan seedless bun.
About Gorilla Burger @ Fortune Favours
Fortune Favours saved an old industrial building and restored it as a new brewpub, brewing on site and serving fresh beer and food. The old furniture restoration business was becoming surrounded by bold new bars and food venues in the revived Leeds Street precinct, and Fortune Favours was happy to add its brewery to this mix.
We love beer and we want to share that love with you. Fortune Favours beers are fresh, fun and innovative. Take the leap and try something different.
Check out the venue here!