Hotel Bristol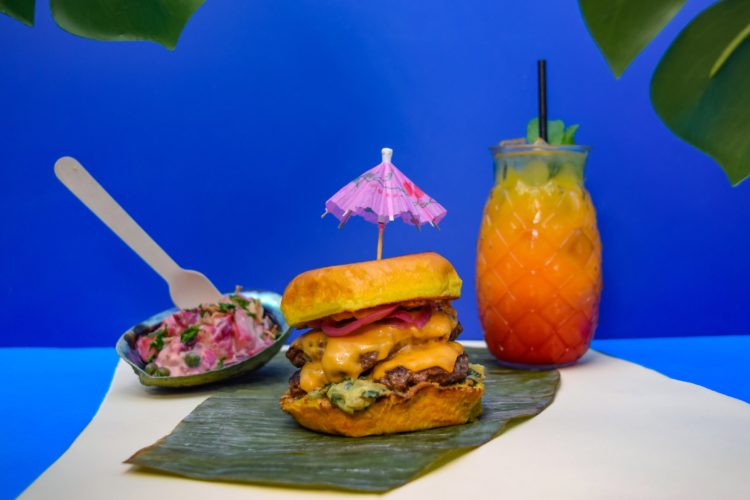 Welcome to Raro
Palusami of corned beef, spinach, coconut and onion with beef patty, smoked cheese, pickled pink onions and rum and coke pineapple relish in a Brezelmania turmeric potato bun.
Served with minus – Island-style potato salad of mayonnaise, eggs, peas and beet.
About Hotel Bristol
In short, we are a good old fashioned Pub! Situated right in the heart of Cuba Street, Hotel Bristol has been trading as it is now since 1996. With its beautiful brick and wood decor that gives it its warmth and welcoming feeling.
Offering itself as a classic pub and restaurant, there is something on offer for everyone every day of the week.
Check out the venue here!