Leroys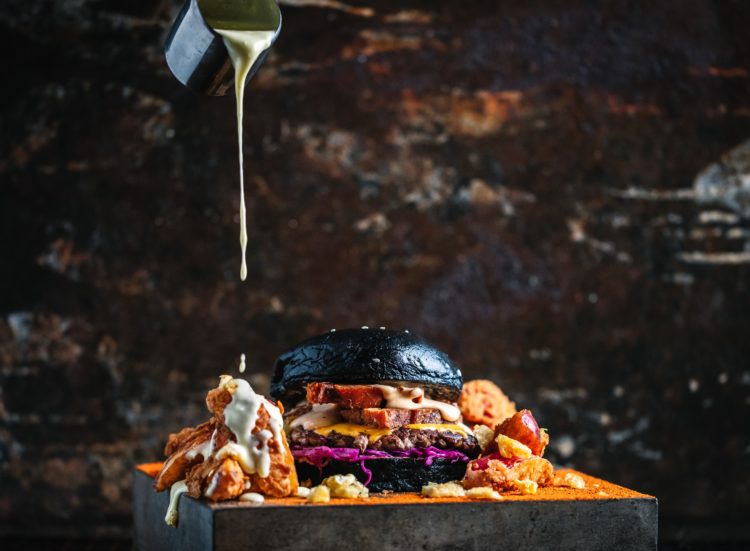 Beef with the Pigs
Beef patty with smoked fried and sliced pork belly, cheese, pickled apple cider vinegar red cabbage, spicy BBQ, APA mayonnaise and smoked chipotle maple mayonnaise in a Brezelmania charcoal milk bun.
Served with fried apple wedges, cheese sauce and pork crackling dust.
About Leroys
Serious street food. Killer craft beer. Daily rituals. Arcade games.
Here, we do things differently. Fancy pouring your own beer? Or winning yourself a pint in our very own beer can grab machine?
This is the norm at Leroy's.
Kick back and relax in our crazy slice of heaven, whether you are after a crafty beer or a top notch taco, we know we have what you need. 
Check out the venue here!