Gorilla @ Rizzos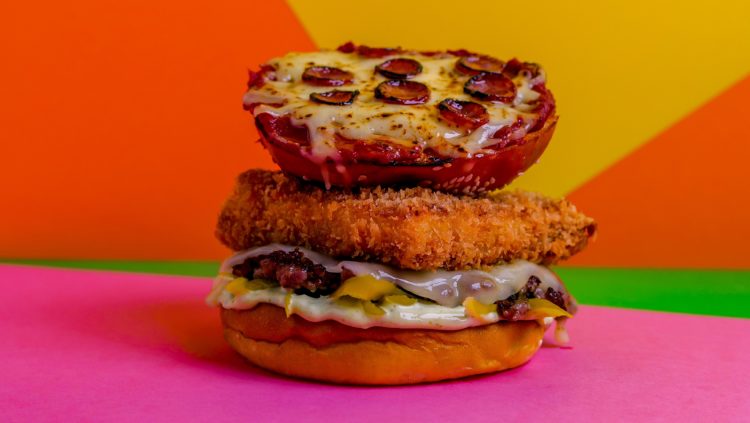 Well Propa Toppa
Smashed beef patty with panko crumbed cheese bomb lasagna, pepperoncini, provolone cheese and basil mayonnaise in a Brezelmania milk bun topped with marinara sauce, mozzarella and pepperoni.
About Gorilla @ Rizzos
Four venues roll into one to create The Gardens. With a large outside garden bar, Gorilla Burger, sports bar, Italian cafe and functions space. The Gardens has something for everyone!
Check out the venue here!